2014 PRESENTERS & TOPICS
In 2014 Phlebotomy Seminar Presenters & Topics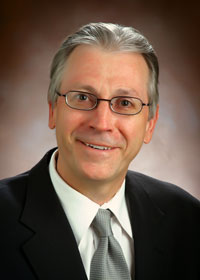 Dennis J Ernst (ASCP) Director
Center for Phlebotomy Education, Inc.
www.phlebotomy.com
BIO
Dennis J. Ernst MT (ASCP) has been involved in phlebotomy for over 30 years as a medical technologist, educator, and legal consultant. As the Director of the Center for Phlebotomy Education, he conducts workshops, in-services, and conferences on phlebotomy across the U.S. and around the globe with the goal of protecting healthcare workers and their patients from injury while obtaining high quality specimens for laboratory testing.
Director of the Center for Phlebotomy Education, Inc.

Author of Applied Phlebotomy (Lippincott Williams & Wilkins, 2005)
Author of Phlebotomy for Nurses and Nursing Personnel
(HealthStar Press, 2001)
Editor of Blood Specimen Collection FAQs
(Center for Phlebotomy Education, 2008)
Editor of Phlebotomy Today and Phlebotomy Today—STAT!, an online
family of phlebotomy e-newsletters in publication since 2000
Chairperson/Participant in the revision of several CLSI specimen
collection standards and guidelines
Internationally recruited speaker
---
TOPICS
9:15 am - What would you do? - sample collection scenarios (60 min)
This is an interactive presentation with up to 12 patient/blood collection scenarios presented for discussion. Case studies include patients who insist on selecting the vein, family members who demand test results, patients who threaten, coworkers who sleep on the job, addicts who ask if they can insert the needle, and more. After group responses are offered, the presenter suggests appropriate responses and shares how others have responded when posed with the same scenarios.
10:30 am - Top Ten Preanalytical Threats to Accurate Results (90 min)
This presentation discusses 10+ of the most common reasons specimens fail to yield accurate test results. Among them include IV contamination, failure to mix specimens, underfilling tubes, faulty centrifugation, delays in processing, hemoconcentration, and more. Includes a discussion on preventing hemolysis and falsely elevated potassiums.
2:15 pm - Successful Strategies for Difficult Draws (90 min)
Amongst the most challenging situations healthcare professionals are confronted with when drawing blood samples for laboratory testing include geriatric oncology, pediatric, needle phobic, obese and intensive-care patients. This presentation discusses strategies to successfully obtain blood under a wide variety of difficult circumstances.
BIO
Amy Tolbert is the principal of Effecting Creative Change in Organizations (ECCO International), which specializes in increasing individuals' productivity and organizations' profitability through e-learning, technology and facilitated learning.
Addressing diversity and multicultural issues, cross-cultural training, and managing a diverse workforce, Dr. Tolbert has researched multicultural competencies needed for today's global organization. She has authored a book, Reversing the Ostrich Approach to Diversity: Pulling your head out of the sand, a timely answer to the renewed urgency for actionable diversity information. The tool presents five, simple concepts for diversity awareness, which focuses on 5 key concepts. The Ostrich book also has been translated and distributed in Saudi Arabia and China.
In other arenas, she is known as the co-author of The Princess Principle: Women helping women discover their royal spirit. She has also co-authored and presented the Discovering Diversity Profile, a popular self-assessment tool, at many national conferences. She developed the Integrating Diversity Profile, which assesses key areas for organizations to focus their time and energies regarding diversity efforts.
Dr. Tolbert has presented nationally and internationally at the International Human Resource Development Organization Conference; the International Management Development Organization; the "Quality Workforce," a national conference co-sponsored by ASTD; the SIETAR International Convention; the Multicultural Forum; and at the National Speakers Association (NSA) National Convention on diversity, and has served several terms as National Vice Chair for the Professional Expertise Group on Diversity with NSA. She served as President for NSA-MN (2009-2010) and also serves on the hrconnection Advisory Board. She earned her Certified Speaking Professional (CSP) designation with NSA as well. The CSP is the speaking profession's international measure of experience and skill. Fewer than 10 percent of the speakers who belong to the International Federation for Professional Speakers hold this professional designation. She was most recently awarded the Mark LeBlanc Award for excellence in the speaking industry.
---
TOPIC
12:45 pm - Communicating Across Styles (75 min)
Have you ever wondered why you communicate better with some than others?
Identifying the style of others helps you understand and appreciate the styles of the people you work with.

Knowing your style can lead to more effective and productive working relationships.
---
---
In The Past - Links
Last updated by lgoff : 2014-12-30 14:25:54